Kairao works directly with indigenous leaders on their land to realise projects which improve quality of life, strengthen culture and preserve the natural world around. 
The aim of Kairao is to spread indigenous wisdom and through this to give back to the original cultures of the Amazon rainforest as well as to the rainforest itself.
All of our projects are backed and directed by indigenous leaders, bridging the knowledge of these two worlds to bring a brighter future for both.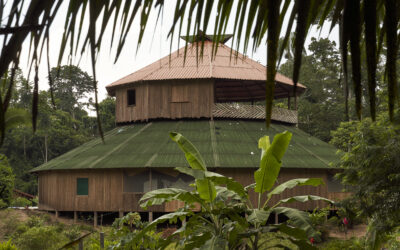 Centro Awavãna began as a dream of Hushahu's father Tuîkuru. He dreamt of a space like a museum in the middle of the rainforest, inside of which to place all the arts, crafts and sacred objects that form the treasures of the Yawanawá people. A space to preserve the richness of this tradition and to represent a path for future generations who want to study their heritage.